Rekha Biography
Rekha is one of the most glamorous and seductive women in the Indian film industry. At fifty plus, she can still hold you spellbound.

Basics on Rekha
Rekha was born as Banurekha Ganesan on the 10th October 1954 in Chennai, Tamil Nadu, India. She is the illegitimate daughter of Gemini Ganesan, an outstanding Tamil actor and Pushpavalli, an actress. She has seven sisters and one brother.

Rekha was believed to be in a relationship with actor Amitabh Bacchan who was married. There were speculations that she was married to actor Vinod Mehra in 1973 whom she later divorced. She married Mukesh Aggarwal, a businessman from Delhi in 1990 and he committed suicide a year later. She is currently living in Bandra, Mumbai.

Rekha's Movies
1966 Rekha was seen as a child artiste in the Telugu movie Rangula Ratnam.

1969 She made her debut in a Kannada movie Goadalli CID 999 with Dr. Rajkumar. She also acted in a Hindi movie Anjana Safar, which was retitled as Do Shikari, which could not be released due to censorship issues.

1970 to 1979 Rekha's debut in Bollywood was with Sawan Bhadon with Navin Nischol in 1970 that was a big success. She was seen in Rampur Ka Lakshman (1972), Kahani Kismat Ki (1973), Namak Haraam (1973) and Dharam Karam (1975). She worked with Amitabh Bacchan in Do Anjaane (1976) in which she played an actress. The movie was a moderate success.

She worked with Bacchan in the 1977 releases like Alaap, Khoon Pasina, as a prostitute in Muqaddar Ka Sikander in 1978 and Mr.Natwarlal (1979). She also played the role of Aarti Chandra, a rape victim in Ghar (1978) with Vinod Mehra. These roles made the audience take note of her acting abilities.

1980 to 1989 In Hrishikesh Mukherjee's Khubsoorat (1980) Rekha appeared as the bubbly Manju that won her the Filmfare Best Actress Award. She was part of Shyam Benegal's Kalyug (1981), which was adapted from the Mahabharata. In Silsila (1981) she appeared onscreen for the last time with Amitabh Bacchan. The movie also starred Bacchan's wife Jaya Bhaduri and told the story of an extramarital affair. She played the courtesan in Umrao Jaan (1981) winning the National Film Award for Best Actress.

She delivered some brilliant performances in movies like Baseraa (1981), Ek Hi Bhool (1981), Jeevan Dhaara (1982), Utsav (1984), Ijaazat (1988) and Khoon Bari Maang (1988). She won the Filmfare Best Actress Award for Jeevan Dhaara and Khoon Bari Maang.

1990 to 2009 Rekha took on the role of Rasa Devi, a Kama Sutra teacher in Mira Nair's Kama Sutra: A Tale of Love (1996). She won the Filmfare Best Supporting Actress Award for Khiladiyon Ka Khiladi (1996). She was the regal Maharani Em in Shyam Benegal's Zubeidaa. In Lajja (2000) she was Raamdulari and Hrithik Roshan's mother in Koi Mil Gaya (2003) and in the sequel Krrish (2006). She will be seen in Krrish 2.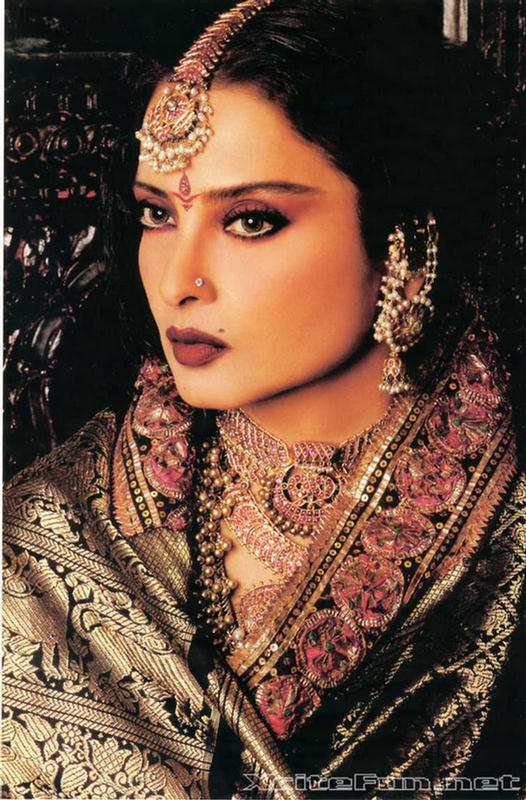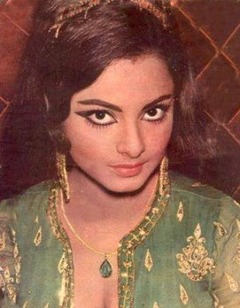 Ghar se Chali Thi Mein - Rekha, Dharmendra, Ghazab Song (Duet)
Gulte.com - Rekha Auto-Biography Turns To Movie